Skyway's Contracting Officer Podcast 2.0 License Overview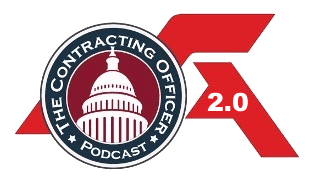 The federal acquisition workforce faces significant challenges today, including high turnover, increasingly larger workloads, an expectation of faster awards, a lack of continuity as experienced employees retire, a growing need to adapt to absorb new knowledge and skills quickly to execute and meet their agency's mission. To keep up, these acquisition professionals need training resources that are engaging, focused, relevant, actionable, and available on-demand, but that they will also choose to use.
The Contracting Officer Podcast 2.0 license meets that need by providing access to a new episode every week and over 400 past episodes on a variety of topics in government contracting. The Podcast 2.0 license also includes curated episode playlists, an interactive Podcast 2.0 Forum, and the ability to request specific topics as your agency needs them.
Since 2015, The Contracting Officer Podcast is the source for context in GovCon:
Acquisition Professionals have downloaded our episodes over 1.5 million times
Over 2,100 acquisition professionals joined The Contracting Officer Podcast Group on LinkedIn
59% of current Podcast 2.0 license holders are government employees
Many contracting officers use the podcast to pass their contracting officer warrant board
The Contracting Officer Podcast 2.0 license is a training resource that is:
Concise: episodes are 30 minutes or less
FAR based: episodes include "FAR Time" to identify applicable FAR references
Focused: episodes detail a specific topic at the ground level (at the contract level)
Accessible: episodes are available on-demand through your favorite podcast app
Credible: episodes are led by former contracting officers
High Quality: professionally recorded and edited episodes (click link for examples: GovConPodcast.com)
Current: episodes include practical, real-world, and current examples
Contextual: episodes include government and contractor/industry point of view
Diverse: searchable library of episodes on a wide variety of topics in GovCon
Cumulative: license includes a new episode weekly
Proven: thousands of acquisition professionals already use the podcast for training
Tailored: tailored curriculum of playlists is available based on your agency's needs
Interactive: license holders use the Podcast 2.0 Forum to review episode notes and post questions to our team of former Contracting Officers about the episodes